My Blog
Posts for tag: oral health
By Jang & Associates
March 25, 2015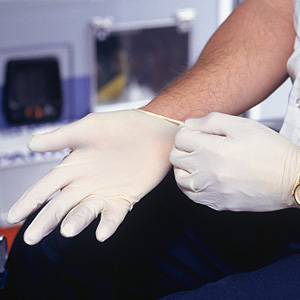 In our constant battle against infectious disease, the "enemy" is often too close for comfort: hospitals and other medical facilities must be ever vigilant against opportunistic infections their patients may contract while in their care.
Dental offices are no exception. Because even the simplest procedure — a dental cleaning, for example — may result in exposure, providers and patients alike face a possible health risk. We must be especially concerned with blood-borne viral infections — spread by person to person contact through blood — the most serious being hepatitis B and C, and HIV/AIDS.
Hepatitis is a viral inflammatory disease that disrupts the critical functions of the liver, particularly as it cleanses and regulates the blood, and cause serious bodily impairment or death. The virus can be transmitted when the blood from an infected person makes its way into the bloodstream of another person, mainly through cuts or a needle injection. Human immunodeficiency virus (HIV) can lead to the chronic condition AIDS that destroys the body's immune system; it spreads mainly through sexual contact, as well as through person to person blood contact.
The best defense against the spread of these diseases in dental offices or other healthcare settings is to eliminate as much as possible any opportunity for blood-to-blood contact. To accomplish this, all healthcare providers, including dentists, are mandated by federal, state and local authorities to incorporate and follow routine safety precautions. The U.S. Center for Disease Control and Prevention (CDC) issues regularly updated comprehensive guidelines for protocols and procedures to disinfect and sterilize equipment and facilities.
We dentists and our clinical staffs are also mandated by state licensing boards to refresh our knowledge of infection control procedures through continuing education. Such procedures cover every aspect of infection control, from barrier protection — by way of gloves, masks or gowns — to instrument disinfection.
Protecting patients as well as providers from the spread of infection is one of our profession's highest standards. As a result, incidents of infection among the 170,000 practicing dentists in the United States are rare. You can be assured, then, that we're taking every precaution to keep you and your family safe from disease when you visit our office.
If you would like more information on dental office procedures to prevent the spread of infection, please contact us or schedule an appointment for a consultation. You can also learn more about this topic by reading the Dear Doctor magazine article "Infection Control in the Dental Office."
By Jang & Associates
February 23, 2015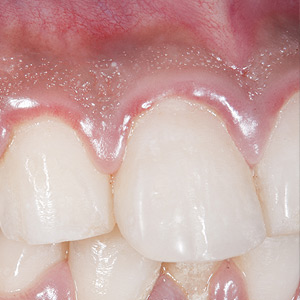 Periodontal (gum) disease is mainly caused by bacterial plaque built up on tooth surfaces due to ineffective oral hygiene. For most cases, treatment that includes plaque and calculus (tartar or calcified plaque) removal and renewed daily hygiene is highly effective in stopping the disease and restoring health to affected gum tissues.
However, you might have additional health factors that may make it more difficult to bring the disease under control. If your case is extreme, even the most in-depth treatment may only buy time before some or all of your teeth are eventually lost.
Genetics. Because of your genetic makeup, you could have a low resistance to gum disease and are more susceptible to it than other people. Additionally, if you have thin gum tissues, also an inherited trait, you could be more prone to receding gums as a result of gum disease.
Certain bacteria. Our mouths are home to millions of bacteria derived from hundreds of strains, of which only a few are responsible for gum disease. It's possible your body's immune system may find it difficult to control a particular disease-causing strain, regardless of your diligence in oral care.
Stress. Chronic stress, brought on by difficult life situations or experiences, can have a harmful effect on your body's immune system and cause you to be more susceptible to gum disease. Studies have shown that as stress levels increase the breakdown of gum tissues (along with their detachment from teeth) may also increase.
Disease advancement. Gum disease can be an aggressive infection that can gain a foothold well before diagnosis. It's possible, then, that by the time we begin intervention the disease has already caused a great deal of damage. While we may be able to repair much of it, it's possible some teeth may not be salvageable.
While you can't change genetic makeup or bacterial sensitivity, you can slow the disease progression and extend the life of your teeth with consistent daily hygiene, regular cleanings and checkups, and watching for bleeding, swollen gums and other signs of disease. Although these additional risk factors may make it difficult to save your teeth in the long-run, you may be able to gain enough time to prepare emotionally and financially for dental implants or a similar restoration.
If you would like more information on the treatment of gum disease, please contact us or schedule an appointment for a consultation. You can also learn more about this topic by reading the Dear Doctor magazine article "Periodontal (Gum) Treatment & Expectations."
By Jang & Associates
December 30, 2014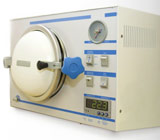 It's rare now to encounter a news story about an infection spreading among a group of dental patients — a rarity thanks to the development of standards and procedures for infection control. As these standards have improved over the last few decades, the prevention of infection stemming from dental treatment has become more effective and easier to perform.
Like other healthcare providers, dentists are held (and hold themselves) to a high legal, moral and ethical standard to stop the spread of infection among their patients, and both governmental authorities and professional organizations mandate safety procedures. The United States Center for Disease Control regularly publishes recommendations for disinfection and sterilization procedures for all healthcare providers and facilities, including dental clinics. Dental and medical licensing bodies in each U.S. state also mandate control procedures and have made continuing education on infection control a condition of re-licensure.
For both medical and dental facilities, blood-borne pathogens represent the greatest risk of infection. These viral infections spread through an infected person's blood coming in contact with the blood of an uninfected person, via a cut or a needle injection site. One of the most prevalent of these blood-borne diseases is hepatitis. This disease, which can severely impair the function of the liver and could be fatal, is caused by either of two viruses known as HBV and HCV. Any medical facility that encounters blood through needle injection or surgical procedures (including blood transfusion and surgical centers, and dental offices) must have a high degree of concern for controlling the spread of hepatitis and similar viral diseases.
Infection control protocols cover all aspects of potential exposure, including protective wear for workers and patients, proper disposal of contaminated refuse and disinfection of instruments and facilities. These comprehensive procedures not only keep patients safe from viral exposure, they also protect healthcare providers who experience greater exposure and risk for infection than the patients they serve.
Thanks to this strong emphasis on infection control, your dental visits are reliably safe. If you do have concerns, though, about the risk of infection during a dental visit, please let us know — we'll be happy to discuss all we do to protect you and your family from infection.
If you would like more information on infection control, please contact us or schedule an appointment for a consultation. You can also learn more about this topic by reading the Dear Doctor magazine article "Infection Control in the Dental Office."